This page will archive and serve as news outpost for the short film, THE THAUMATURGE(2011).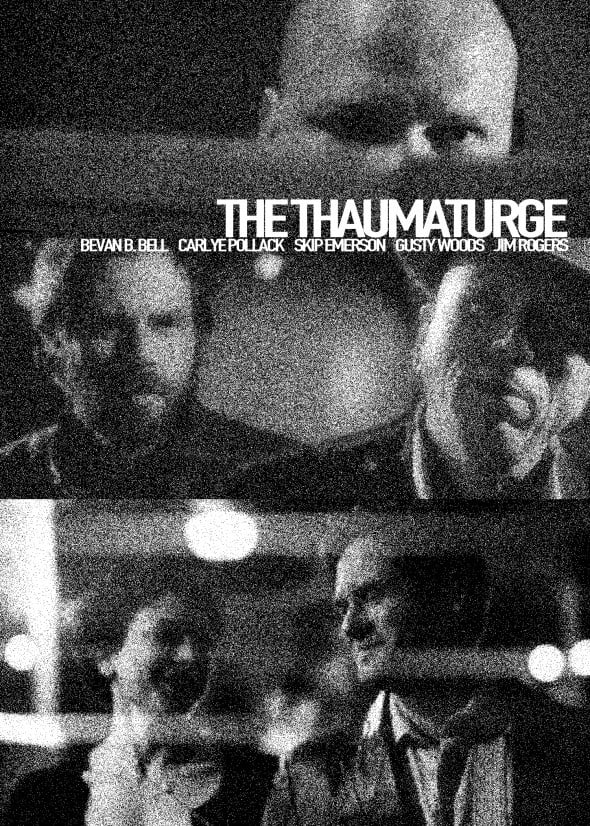 BACKGROUND: In 2007 a group of like-minded filmmakers was formed in San Francisco, AFTER 5 COLLECTIVE. The group consisted of several employees from a Beyond Pix Studios, a production company based in San Francisco, as well as several members employed at KRON4 an independent news station (formerly NBC).  With success on the 48 Hour Film Project circuit winning a handful of awards, they struck out to tackle a larger project.  As individuals they would write short stories to submit to a larger project, SAN FRANCISCO STORIES, a feature length project compiled of several short stories with crossover characters, small events, and vastly different genres.  The first short to be completed was, THE THAUMATURGE.  Shot in April of 2009, the film was another script penned by Bevan B. Bell and steeped in surreal oddities, and a struggle with the past.  The project had completed 90 percent of post and had been shelved for a period of time to complete the other short films.  Unfortunately, those would take much more time to complete.  In April 0f 2011, THE THAUMATURGE was completed and submitted to film festivals for the 2011/2012 festival season.
SYNOPSIS: JOHN (Bevan B. Bell) seeks to right a wrong he caused that has haunted him. He holds a vague card reading 'Wishes Granted.' He seeks a rumored and mysterious supernatural being known as THE THAUMATURGE (Skip Emerson). He's transported to a bizarre realm that leads him to the whimsical den of this magic man. THE THAUMATURGE temps JOHN with riches and fame and warns him that these acts of miracle come with a price. JOHN's wish is granted and he is magically transported back to a time and place just before his actions caused DELANEY (Carlye Pollack) to be killed. This time around he has to make sure that he changes the series of events to keep her alive.
A full list of cast and crew can be found on IMdB