Year One: It's Christmas Time… and I want to kill Paul McCartney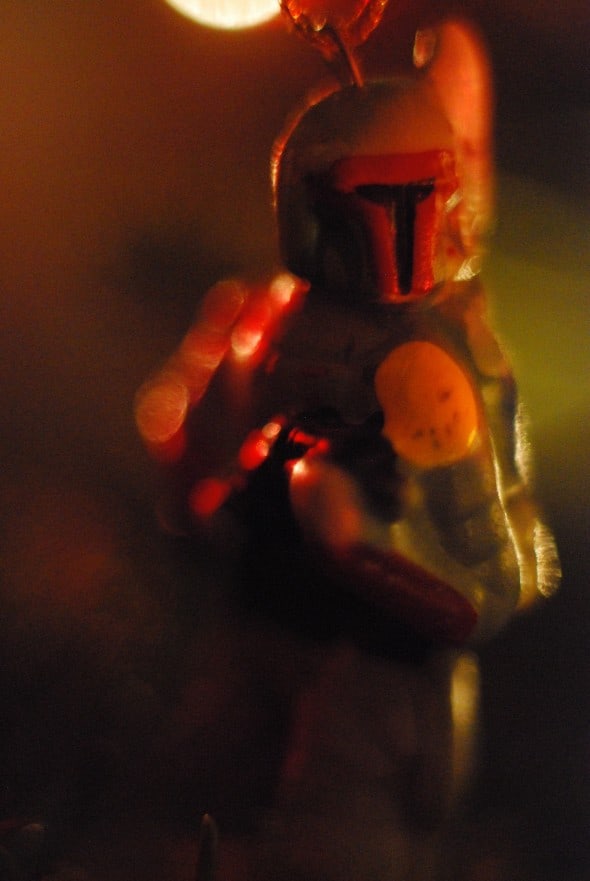 It's that wonderfully awful time of year when (once again) we over-eat, over-spend, overwhelm, and overcome the regularly mundane throes of humanity.  Wars are waged over the birth of this Holiday, I hope you realize.  Therefore it should be no big surprise when the family gathers from near and far to feast, drink, shower each other with last minute Walgreens gifts, and try to murder the black sheep of the family with a bread knife… or perhaps that's just my family.  We like our brown liquor but can't handle the repercussions of imbibing the sweet warmth of it all for hours at a time.  The Christmas holiday (much like Thanksgiving – just a mere matter of weeks ago) seems to give everyone a free pass.  We try to forgive.  We try to forget.  We dress up and cram into a room full of other casual religious sots, pray, shake hands, and pay a little penance for all of the white lies we've spat out over the last 12 months.  My wife drags me along to through these ritualistic confusion of stand-up, sit-down, stand-up, shake hands, pray, give money, sing, pay more money, and "Eat the Lord" which is now offered gluten free… because previously Jesus was full of gluten and you good people just had to deal with it.
I was always fond of Christmas.  It's a terribly nostalgic holiday, built for children and emptying pocketbooks.  I try to find fun little things to share with my friends and family… though this year I kept asking myself, "I thought I already paid that bill.  Shit, that's a lot for gas.  We'll be okay because I have about 4 thousand dollars in invoices coming my way… which I won't see till mid January.  Shit, that's a lot for gas." I like the colder weather.  It's an excuse to get the jackets out of the closet, walk down to your local dive bar, and drink whiskey until 7am.  The sweet sad sullen memories of my Memphis years come pouring back like beer light neon.  Christmas in Memphis is burnt coffee and hash browns at a Waffle House.  It might not be a bad title for a Tom Waits song, come to think of it.  Christmas in San Francisco on the other hand always seemed like some manic beat poetry hallucination… probably because almost every night of Fall and Winter I spent sloshing through the last few dollars in my wallet and stumbling back to the bowels of a BART train station; weary, woozy, and desperately hoping to sober up before my wife bit into me again for staying out late with the boys of BP.  Regardless, I had my jacket and my beloved San Francisco.  I do miss our little Pacifica, CA abode by the sea.  I miss our friends.  It's just not the same without the madness.
Moving to Los Angeles and spending the holiday shopping madness in the mid-city was another level of Hell that Dante chose to leave out of his descriptions.  It's all glitz and showbiz.  Put on a good face, but don't look under the dress, boys.  Los Angeles Christmas is in all forms and fashion a Santa Monica Boulevard Tranny.  The appearance of Christmas is there… but you know that something about it just isn't quite right.
We would walk the dog around our neighborhood, occasionally catching a glimpse of a tree trimmed, engulfed in light and ornament, and framed in an old apartment window.  Some buildings would run a string of lights for the season.   Mostly we live in a Jewish neighborhood, so if you want to see the real Spirit of Christmas you're going to have to go to The Grove and pay for parking.  There, you'll find music pouring out of the shrubs, everything scrubbed and clean, a trolley rolling through the streets, bubble snow, and every kind of Christmas Shopping experience one could hope for.  It's insane… and it makes my brain hurt.
However, Tucson has been home to more Charlie Brown Christmases than I can remember.  Every since my dear wife took the reins, we've been coming back to the Connolly homefront for the holidays.  The food and merriment is always fun.  I don't get to be somber for long.  Seinfeld reruns are always on the tv and then there's the occasional father-in-law job that includes digging rocks, football,  and/or fixing a computer.  It's kind of nice to have some kind of all-American normalcy in this time of mass confusion.
I look in the mirror and realize that I'm not getting any younger.  The nieces and nephews hit growth spurts, lower their voice octaves, and stretch into young adults with lives and confusion of their own.  The traditions of reading A NIGHT BEFORE CHRISTMAS still ring true on Christmas eve and It's a Wonderful Life is on the television.  It's not lounging on the cream colored carpet of the Sardou family home in Wichita… but it's as close as I've gotten in a long time.Since I'm with the in-laws I can't get into the Scotch (though a few years ago we did have some fantastic Japanese Whiskey)… so I'll leave you all with good tidings and joy… and beer neons.  I hope to see you all in the near future on trips home and trips for work, but you'll have to excuse my adventures into Los Angeles for a while.  I have to give it a run and see what I'm worth.  Merry Christmas.  I hope you get to swim in a little nostalgia.  Memories are what we are and what we're made of… memories and gravy.